All Day Bar
Yummy Restaurant
A Mediterranean chic ambience with discreet luxury, this oasis of tranquility whisks you away to another world. Bustling with a sophisticated vibe, Yummy Restaurant offers open-air dining with a mouthwatering menu that highlights an eclectic mix of the freshest local ingredients seasoned with regional flavours. Open for breakfast and a la carte dinner daily Yummy Restaurant offers choice of seating outdoors or indoors in a climate-controlled ambiance.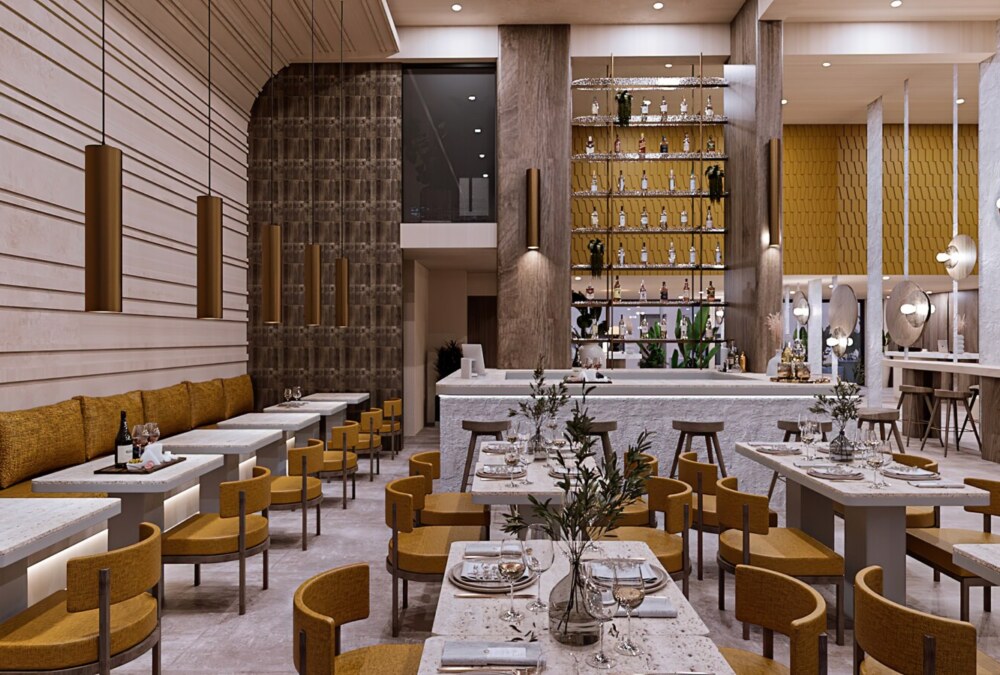 Our happy customers
Testimonials
Everything was amazing. Food was spectacular, an explosion of flavours inside my mouth, staff was really friendly and everything was executed with focus in details and it shows. Even a simple coffee was created to be extraordinary.
Amazing cocktails, nice atmosphere with perfect music and delicious tastes. All the dishes were affordable and in quantity. I highly recommend it!
Amazing food… didnt expect it to be that good. everything was great talking about how polite the waiter was to even the smallest details that made our experience TOP.
Not to be missed in Herssonisos ! 5* Very nice place, friendly people there. Best tomahawk and cold beer. Clean, modern, we highly recommend.

Book a Table …
Contact Us