The town is fully equipped with everything you may need: banks, ATMs, post office, supermarkets, boutiques, etc. Most shops are on the main road of Hersonissos. Accommodation choices are many: from luxurious all-inclusive hotels and resorts, to small family-run hostels. Make sure to book your room in advance, as it is a high-tourism area, especially during summer.
There are many restaurants in the area, and the choice of cuisines is quite large. From traditional Greek food and souvlaki, to Chinese and Italian, even Indian,nyou will have no problem satisfying your hunger! Cafes and bars are numerous, and partying lasts all the way to the small hours of the night.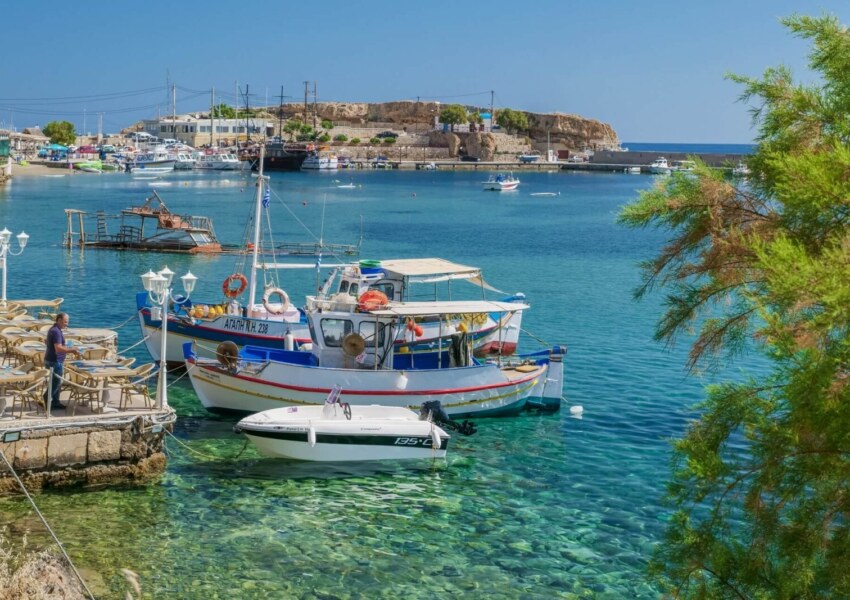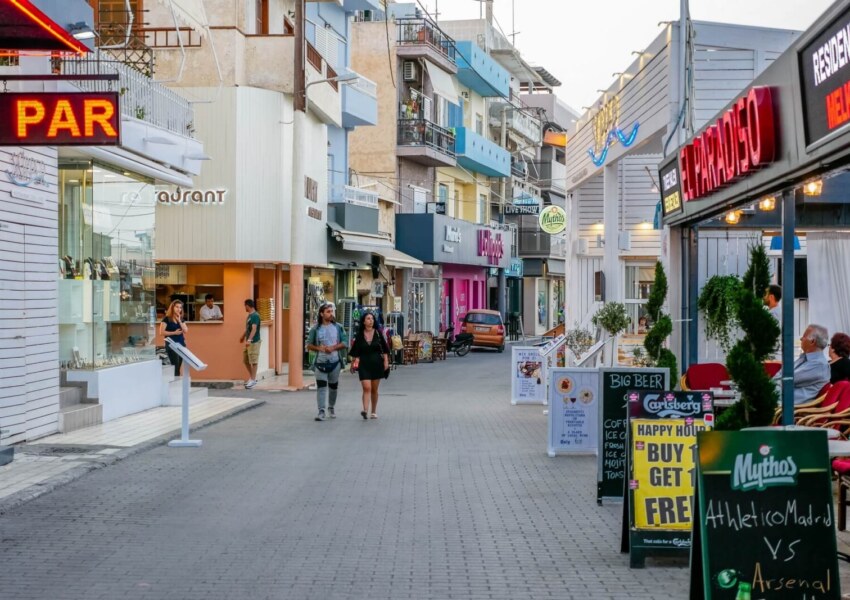 Hersonissos is full of great beaches, organised and offering many activities, unlike the secluded ones in southern Crete. The beaches of Sarantaris, Limanakia, Silva Maris, and Star Beach are just a few of the choices you have. All of them offer sunbeds and umbrellas, and many cafeterias are nearby.
Hersonissos means fun, tourism, lively beaches, dozens of shops, bars, restaurants and clubs. It also means congress tourism, large tourist resorts, a large golf course. If you travel with children, make sure to stop at the two waterparks of the area.
From Heraklion airport: you may rent a car at the airport, or take a taxi or the local bus. The airport is about 20 kilometers away from Hersonissos.
From Heraklion port: Other than renting a car, you may take a taxi. You may also go to the bus station, which is about 500 meters away. Buses leave every half hour for Hersonissos, the service starts early in the morning and stops late at night.
From Hania, Rethymno, Agios Nikolaos: Via the national road, you may reach Hersonissos in 2 hours from Rethymno, or 2.5 hours from Hania. Agios Nikolaos is only a 30-minute drive away.